About Perrysburg Schools Foundation
Contact Us
Contact us or give us a call to discover how you can help.
The Perrysburg Schools Foundation (PSF) was established in 1983 by Judge Wayne Leatherman as a non-profit organization to solicit contributions that would supplement and enhance existing educational programs in the Perrysburg School District. PSF was built on the belief that the entire community benefits from excellent schools, and that providing resources and support for teachers and administrators can help bridge the gap between where we are and where we want to go as a school district.
Most recently, the Foundation has striven to expand its scope by setting new goals and devising new strategies to attain these goals. In August 2013, the Perrysburg Schools, in partnership with PSF, established a development program designed to continue the district's tradition of excellence. As part of this plan, Jeff Abke was hired as a full-time development director to lead the effort of seeking financial gifts from alumni, supporters and those with an affinity for Perrysburg Schools.
Through this program, the district will accept manage and distribute gifts according to donor wishes and established district goal and priorities that include academics, athletics, facilities, fine and performing arts, programs, materials and technology. The development program is designed to keep the district competitive with private and charter schools who have cultivated donors, many with strong Perrysburg ties. The program will also help the district by offering students more educational opportunities and enrichment activities.
Perrysburg Schools Foundation – in cooperation with the school administrators, faculty, students and community – will be leaders in the promotion, support and recognition of academic achievement and innovative programs.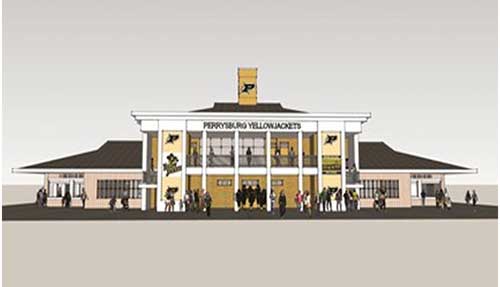 Rich Jambor '98 – President
Kelly Rose Hirsh '98 – Vice President
Mindy McCarthy – Treasurer
Lisa Robinson Nunn '76 – Secretary
Jeff Abke '96 – Director of Development
Thomas L. Hosler – Superintendent of Schools
2020 – 2021 Board Members
NATE ASH
STACY ARCHAMBEAU GEISSLER '95
ADRIENNE KORCZYNSKI
SUSAN NELSON
CHRIS BACON
RICHARD GILTS
ROBIN SMITH LAIRD '80
KELLY LANGHUST EWBANK '90
(Board of Education Representative)
SARAH BEDEE '00
CINDY KING
GRETCHEN DOWNS
(Board of Education Representative)
BRANDY ALEXANDER-WIMBERLY