Preparing Students for the Future
Holiday Tree Decorating Contest
Bus Driver, Michelle Bittner decorates the tree for the Transportation Department.
PHS Teacher, Terri Camp and students decorate the PHS Interact Club Tree.
Elizabeth Nedley '23, Lydia Reiter '23 and
Katelynn Jassal '23 decorate the PHS Key Club Tree.
Local business owners Jim Hodulik and Tony Bilancini of Swig Restaurant are donating 31 live Christmas trees to the Perrysburg Schools Foundation (PSF) for display at the Commodore Schoolyard in Downtown Perrysburg. Swig provided the tree boxes, LED lights for each tree and a stipend for each tree's decorations. Others that donated products and or in-kind time are Larry and Nancy Hutson from River Hollow Farms, electrician Doug Wyraz, Gross Electric, American Rent-All, Image 360 and the Swig Staff Members.
School organizations, clubs, classes, teams and groups of employees signed up to decorate a tree with a theme and decorations of their group's choice. The trees will all be decorated during the week of November 28. "These trees, along with the lights provided by private businesses on the 100 and 200 block of Louisiana, will contribute to what the spirit of Christmas is all about," shared Jim Hodulik.
The public is welcome to participate in the following:
Tree-Lighting Ceremony – Friday, December 2, 2022 from 6-7 p.m.
Decorating Contest – People's Choice Award will be determined by monetary "votes" via MobileCause to benefit PSF's Full Experience Fund. Celebrity Judges will select award recipients for the following categories: Best Jacket Spirit, Most Creative, Kids' Magical Moment and Judges' Choice.
Ice Sculptures – Chad Hartson of Ice Creations will do ice carvings Friday, December 2, during the tree-lighting ceremony; Sunday, December 4 during the Home for the Holidays Parade and on Saturday, December 10.
Closing Ceremony – Wednesday, December 21, 2022 from 6-7 p.m. Award recipients will be recognized.
Vote for the People's Choice Award here or by texting PSFTrees to 91999
The trees will be on display along Louisiana Avenue until the end of December. After the holiday display, the trees will be planted at school district facilities, including the Perrysburg Junior High School Prairie.
"We are grateful to Swig for this opportunity to invite all of our community members to enjoy the holiday season together," stated Thomas L. Hosler, Superintendent, Perrysburg Schools.
Thank You for a Great #GivingTuesday!
As we look at the success of Giving Tuesday, we wanted to say thank you! Thank you for your tweets, shares, and posts. Thank you for giving so generously.
With YOUR support, we were able to raise $16,973 to support the students and staff members of Perrysburg Schools. This would not have been possible without YOU.
We are excited to continue building on the momentum of Giving Tuesday. During the upcoming year, we will be sharing stories of how your support has impacted this important work. We also invite you to share YOUR story. If you would like to share your personal story of why you have chosen to support Perrysburg Schools Foundation, please contact us at psf@perrysburgschools.net.
We thank you again for your support and joining us on this global day of giving and generosity!
From all of us in the Development Office,
Chris, Jeff & Marissa
Supporting Classroom Grants
During the 2021-2022 school year, PSF awarded thousands of dollars in classroom grants, which impacted almost every grade level in the school district and covered several subject areas.
Classroom grants are made possible because of generous donations from the community, school district staff members and families of students. Jeff and Kathy Johnson of Pocahontas, Iowa, whose grandchildren attend Perrysburg Schools, are co-chairs of PSF's Grandparents Giving Initiative, and regularly support the Foundation's grants program.
When asked why supporting classroom grants is important to them, Jeff and Kathy shared: "Our kids today face many challenges inside and outside of school. We hope our support will provide the kids in Perrysburg Schools a better experience, and give teachers an 'outside the box' way to keep students engaged in learning. Classroom grants provide an opportunity for teachers to access new sources or materials, which allow them to improve the way in which they can teach and keep the kids' attention."
Teachers may apply for a PSF classroom grant at any time during the school year.
Impact of the Full Experience Fund
The Full Experience Fund (FEF) was established in 2019 by Perrysburg Schools Foundation with the goal of ensuring all students have a full experience. Thanks to generous donations from the community and school district employees, PSF has supported students over 156 times since the fund's creation, using nearly $14,000 to provide assistance for students whose families are facing financial hardship.
During the 2021-2022 school year, the Perrysburg Schools Social Work Department supported 143 families. Chris Harper, Assistant Director of Student Services & Well-Being, has seen first-hand the impact of FEF, and shared: "FEF provides an incredible opportunity to level the playing field so ALL students have access to opportunities across the district, like providing specific school supplies, paying athletic and extracurricular fees, purchasing yearbooks, and providing students with money to use at book fairs – all of the extras that help make the Perrysburg experience. We love the incredible impact that it has had and will continue to have. This truly opens up opportunities that some would never have."
A parent impacted by the support of FEF shared: "My husband and I are proud Perrysburg Parents. We have five children; four of which are enrolled at Perrysburg Schools. While we make do with our large family and modest income, there are some things we just need help with. Some of those things are yearbooks and dress shoes, which are required for being in choir. The most amazing assistance our family received help with was making sure three of our children could go to the week-long Show Choir Camp this past summer. Our three children had a PHENOMENAL time! They met new people, they saw old friends, but best of all, they did it together. This just goes to show the emphasis Perrysburg puts into building their community. By building a strong community, it ensures strong family bonds. In Perrysburg, everyone is family."
To receive assistance through the Full Experience Fund, a student is nominated by their school counselor or another staff member in their school who is aware of the need.
Girls STEM Club & Prairie Project at PJHS
The Girls STEM Club at Perrysburg Junior High School (PJHS) is a collaborative effort fostering an enriched and authentic experience for students and the community. During the 2020-2021 school year, the club began discussing ways to apply STEM principles to the PJHS campus. This discussion led to the idea of creating a prairie at PJHS. The students relied on their experiences and resources from club advisors to develop a plan, market and present their plan, and learn how to pool community resources to get a well conceived plan into action.
The PJHS prairie provides an outdoor classroom environment to promote creative scientific thinking, problem solving and nature and science standards.
Jennifer Krueger, PJHS Science Teacher and Girls STEM Club Advisor shared: "We invited the community to support our mission in bringing these resources to our students and they did! Gifts made to the Perrysburg Schools Foundation by ProMedica and the Country Garden Club of Perrysburg were matched by a family foundation. These along with local resources provided by Ryan Woodring and the Toledo Zoo helped to bring the prairie to fruition."
The prairie has also been utilized for professional development for staff members at PJHS. They focused on how to use the prairie to not only engage students in scientific learning but to align lessons with the standards provided by the Ohio Department of Education and the expectations of the Perrysburg community, school district and school. The professional development included science teachers, but also teachers from other content areas who developed cross-curricular lessons.
The PJHS Science Department shared their excitement that the prairie is creating a "carbon sink" to support the longevity of the surroundings in our community, returning the land to a more natural and native landscape, giving students another outlet to make scientific discoveries, and engaging students in an authentic environment to consider future STEM-related professions. The prairie is also maintenance-free.
In addition to student learning, the prairie at PJHS is open for community use during non-school hours. We invite you to see it for yourself weekdays after 3 p.m., or during daylight hours on the weekends. The prairie is located at the PJHS campus (550 E South Boundary, Perrysburg), adjacent to I-75 near Steinecker Stadium.
Ukrainian Exchange Student Embraced by Community
Iryna Snahoshchenko, an exchange student from Ukraine who is a member of the Perrysburg High School Class of 2022, has been embraced by our community and supported in her wish to stay and continue her education in our community.
The Perrysburg Schools Foundation, thanks to the generous donation of an anonymous Perrysburg alumnus and their spouse, have created the Perrysburg Educational Aid Fund to aid Perrysburg High School graduates like Iryna in the continuation of their educational endeavors in the face of significant disruptions in their pursuit of a degree or certification.
Iryna plans to enroll at The University of Toledo, and local donors are being sought to cover the cost of her education and expenses for the coming academic year. Commitments have already come in from donors, totaling more than $25,000 and additional donors are being actively sought.
Iryna was recognized by the Perrysburg Board of Education in April as a Speech and Debate State Qualifier and in May as a member of the PHS Dance Team, which achieved 8th in Small Contemporary/Lyrical and 13th in Small Pom at the OASSA State Competition.
Those who are interested in supporting students like Iryna through this fund may do so at this link, by texting PSFAID to 91999 or by contacting Jeff Abke, Director of Development for the Perrysburg Schools/Perrysburg Schools Foundation at 419-874-9131 ext. 2274 or jabke@perrsburgschools.net.
Perrysburg Schools Foundation Launches #OurTeachersRock Fund for Professional Development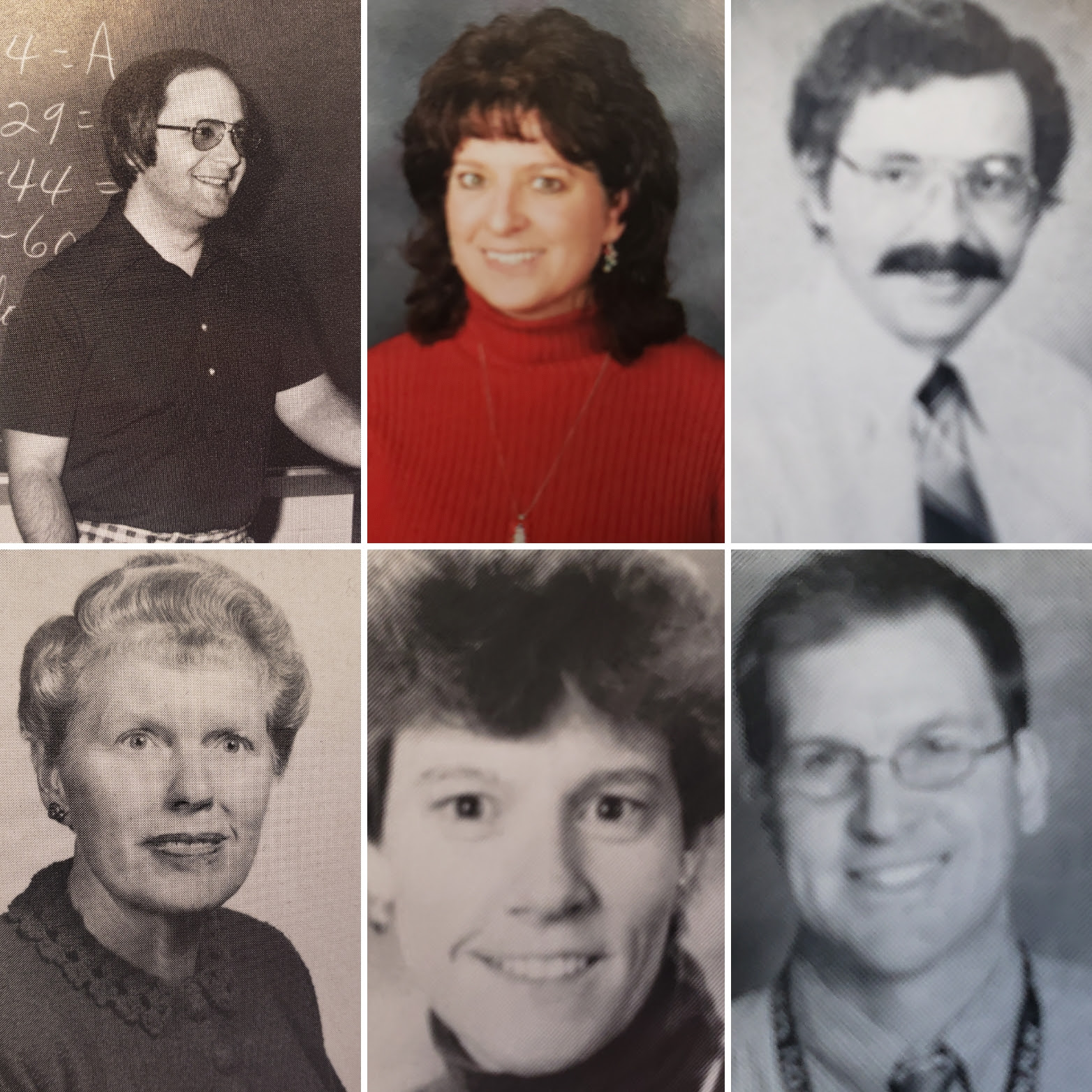 (Clockwise from upper left- Tom Colvin -1976, Terri Camp – 2011, Wake Rohn – 1990, Dean Ferguson – 2005, Deb Drew – 1996, Elizabeth Munger – 1960)
#OurTeachers Rock! We know that is true everywhere, but most especially at Perrysburg Schools! It is one of the common threads that has been woven through the history of our schools. We could not be more proud of them and all they have done, and continue to do, for our community.
This is why we are so excited to have launched the Our Teachers Rock Fund! This dedicated fund is to honor the generations of wonderful teachers – past and present – who have made sure our schools can ensure that all students achieve their greatest potential.
The funds raised will be use directly in support of professional development for teachers and staff. Please join us in investing in them and their colleagues, as a way to say THANK YOU!
You can make your gift online using the button below or by check to Perrysburg Schools Foundation with a note or the name of who you would like to honor in the memo. Mailed to Perrysburg Schools Foundation, 140 E. Indiana Ave. Perrysburg OH 43551.
Online gifts and memories can be made by clicking the button below: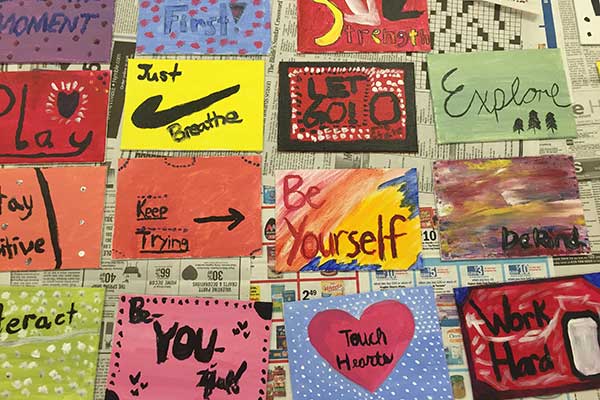 Who We Are
Perrysburg Schools Foundation
The Perrysburg Schools Foundation (PSF) was established in 1983 by Judge Wayne Leatherman as a non-profit organization to solicit contributions that would supplement and enhance existing educational programs in the Perrysburg School District. PSF was built on the belief that the entire community benefits from excellent schools, and that providing resources and support for teachers and administrators can help bridge the gap between where we are and where we want to go as a school district.